Behind The Scenes of the New S 248 Sport Center Console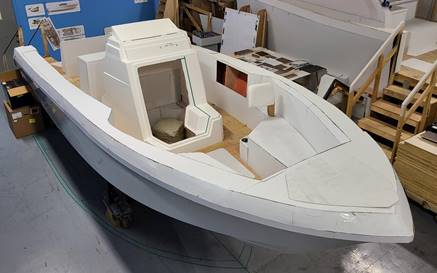 Today, we take you behind the scenes of the design, engineering and production of the brand new S 248, the latest addition to our popular Sports series of center console boats.
We sat down with Molly Ditzler, our Director of Engineering, to get this exclusive inside look at what it took to get this exciting new boat from concept to production. And we learn all about some of its key features and the Pure. Inspiration behind them.
PURE.
INSPIRATION.

for new boaters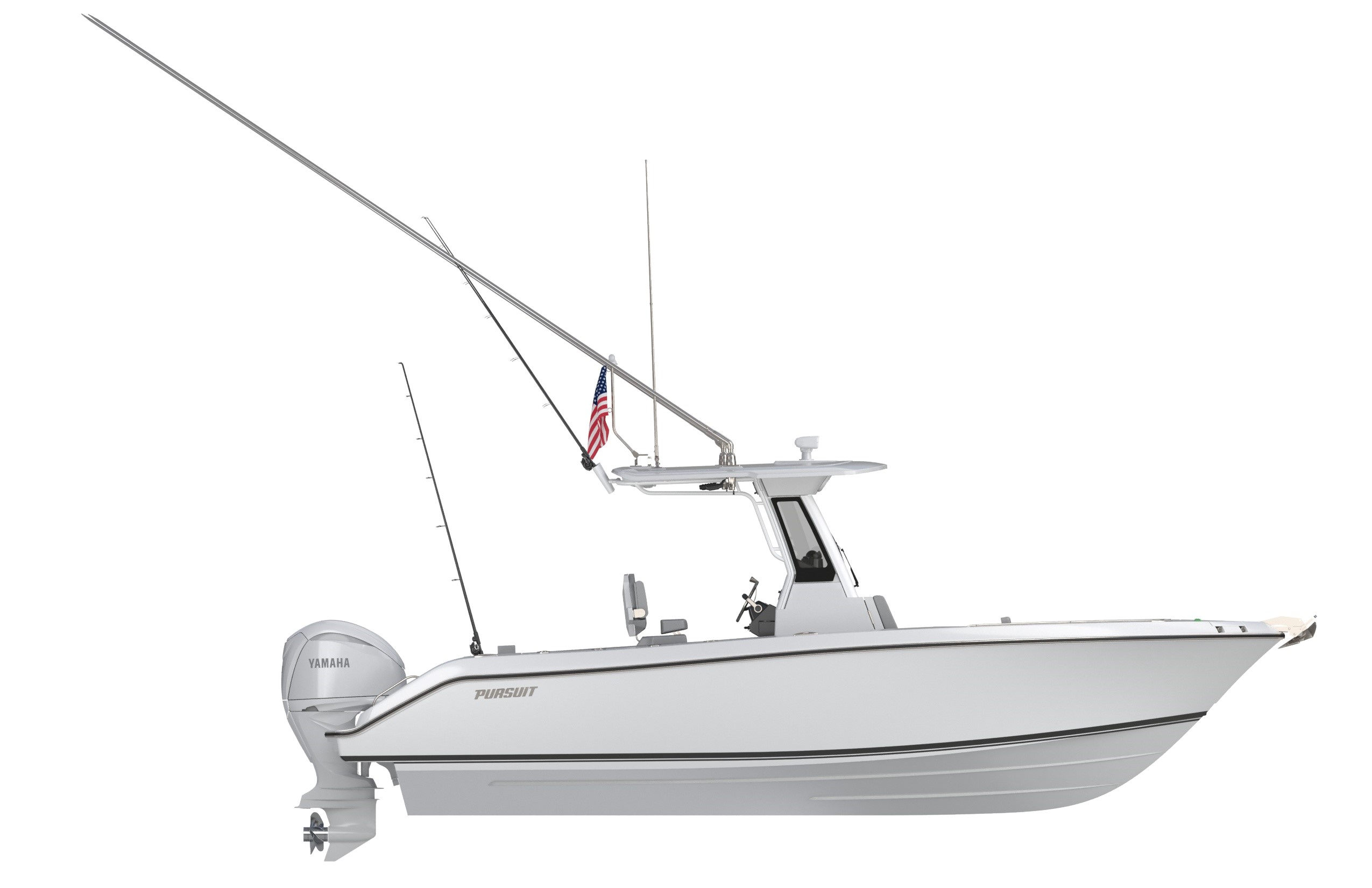 According to Molly, the S 248 was conceptualized and designed around one key motivation: Getting new boaters into the Pursuit Boats family. "We want to offer an entry-level boat that'll get new owners excited," she said.
It required a full eight months to get the S 248 from concept to production-ready. "We start with concept sketches, then move into full-scale mockups, followed by 3D models and total arrangement."
In simple terms, those last few steps mean arranging the layout on deck as well as the mechanical spaces, but this process wasn't without its challenges.
The biggest one that Molly highlighted, was getting enough storage space into the boat given its relatively small size. To solve that problem, the team used their combined knowledge and experience gained from the rest of the Pursuit lines, to integrate storage into every possible space on board. Even including the transom and the head compartment!
As part of the Pursuit Boats stable, the S 248's journey from concept to production, has benefited from the world-class design, engineering and production teams at our factory. At least 20 of our best team members have been involved in its creation and together, they've ensured that the S 248 is everything that customers expect from us, in a uniquely small package.
Getting ahead of the competition
All Pursuit Boats are designed around the family and their combined needs on board, and the S 248 is no different.
Avid fishermen will appreciate the boat's wide open cockpit with its large livewell, plenty of tackle storage and optional transom rod holders. And once you've landed your big catch on deck, the S 248 has generous in-floor fish boxes to both port and starboard.
Meanwhile, the S 248 will be equally at home towing a tube, cruising, or tied up at the sand bar, for those long summer days.
But of all of its features, Molly was sure that the one that will turn the most heads (excuse the pun), is the boat's generously-sized head compartment. "The S 248 has a spacious front-entering head compartment," she revealed. "It's unusual for a boat of this size to have a head compartment and added to that, we've made it front access for even more convenience for the whole family. We believe this feature is really going to set us apart from the competition's offerings in this size range."
The S 248 is supplied standard with a porta potty but an electric head will be offered as an option to new buyers.
"A head compartment is an important feature to a lot of families," Molly continued. "And since the S 248 is aimed at family use, it was included to keep them happy. But we have also been sure to make the compartment quite large so that it has storage as well."
Focus on features
Molly drew attention to four other features on the S 248, that she thinks customers are going to love.
Full height windshield - A particular highlight of the new boat is its full height windshield. "This is going to be a popular feature," she reckoned. "Based on customer polls that we conducted early in the design process for the new boat, the full height windshield was really well-received on the S 268, so it was an easy choice for us to carry it over to the S 248."
Premium seating - Next, she drew attention to the boat's thoughtful seating. "Families will love the comfortable, ample seating - it'll be easy to spend a day out on the water with the children," Molly explained. "One of the other big features we're excited about with the S 248 is its premium folding aft seat. It's the same popular, well-received one that we use on our other Sport models. It's light years ahead of our competitors' folding seats which just aren't really comfortable for long periods of time."

The bow seating also received extra attention from the Pursuit team. "It'll be similar to the bow seating on our S 268 which was very well received. We learned a lot from that model."
Easy access - Turning to the stern, Molly explained that easy access on to the S 248 was another priority for the design and engineering teams. "The S 248 features the same awesome, wide transom extensions that were introduced on our DC 246 and which have been carried over to this boat. It makes entry from the dock much easier." There's convenient storage integrated into the transom extensions as well. "We're also offering a beach boarding ladder as an option," she added. "That's very uncommon for this size of boat."
A cool touch - Finally, the S 248 features a convenient, removable Yeti cooler on a sliding tray. "Customers will be able to take the cooler off the boat with them to use elsewhere. We think they'll really enjoy that feature," she concluded.
PURE.
LAUNCH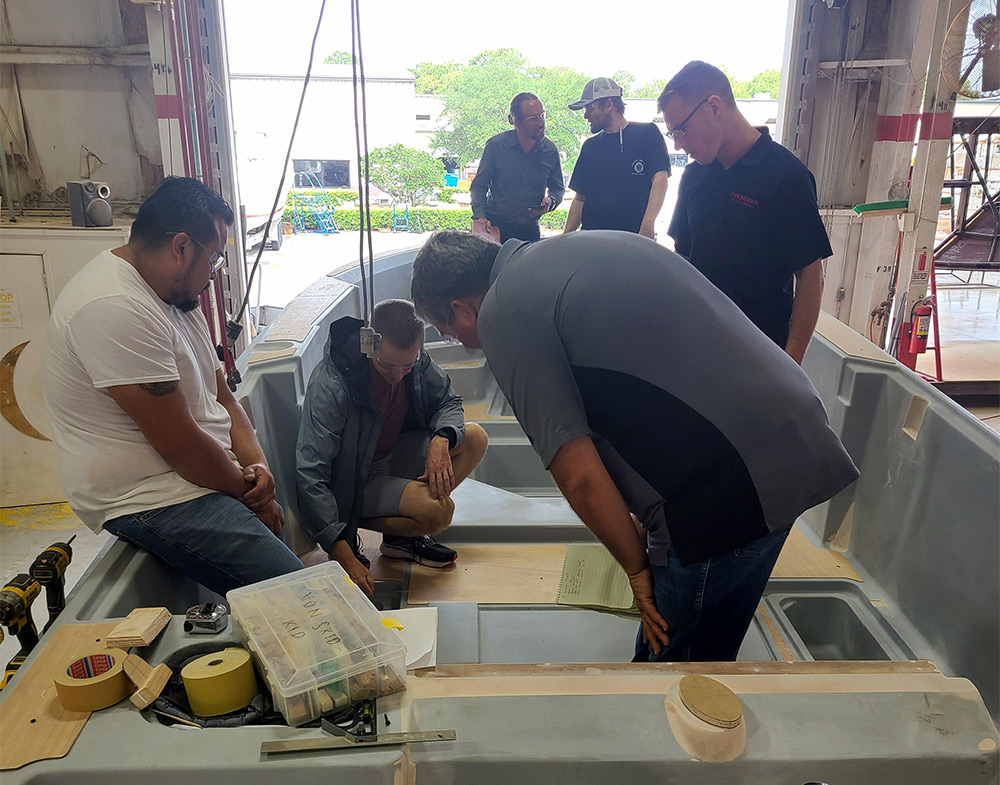 With all of its class-leading features and thoughtful design details, the S 248 is expected to be an extremely popular boat at launch. The first hulls should hit the water by Fall 2022, so keep an eye open!
If you'd like to find out more about the exciting new S 248 or to place your order, please contact us today. We're looking forward to hearing from you!