Mid-season Maintenance Tips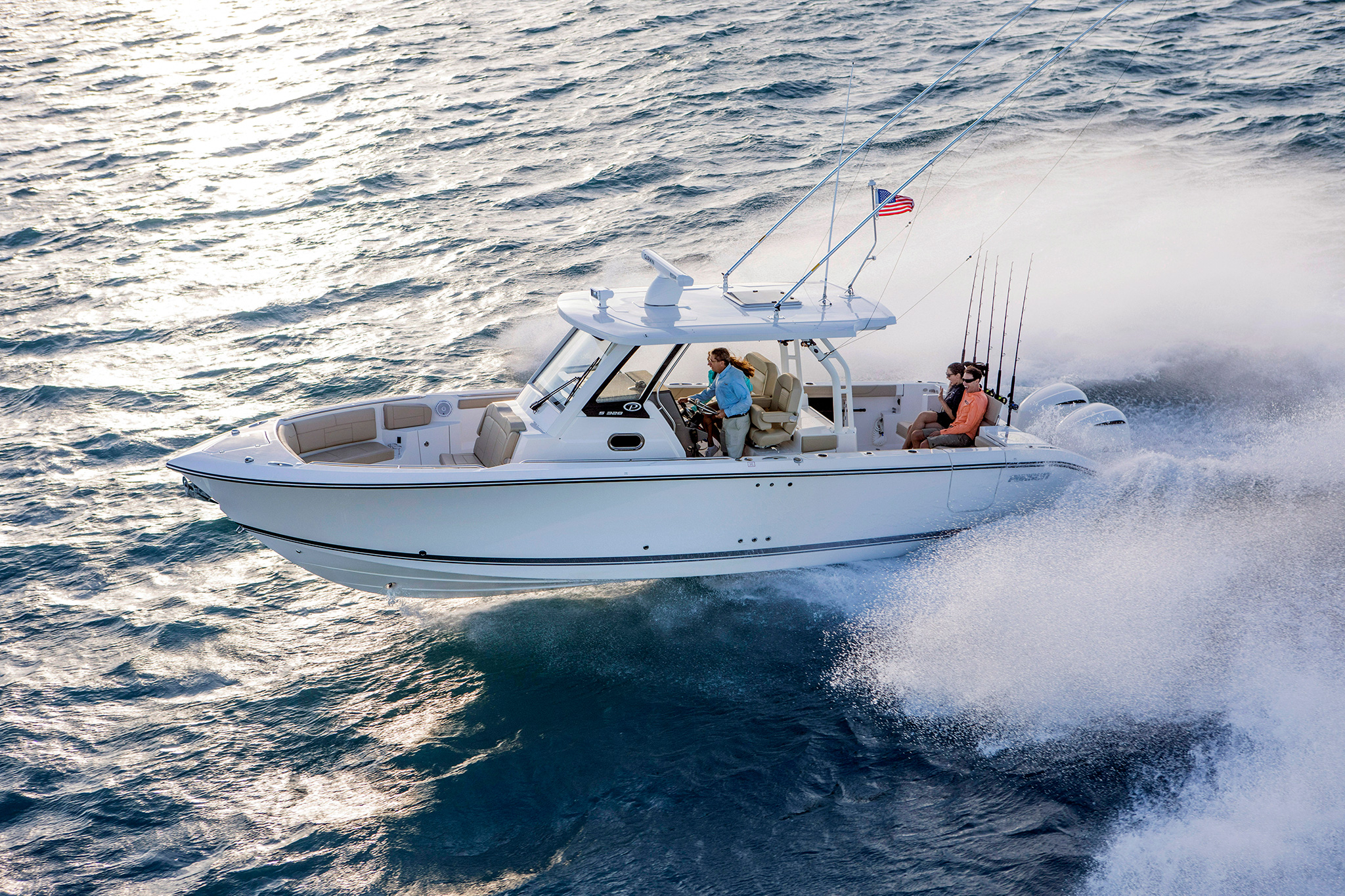 The middle of winter is a great time to get your boat ready for the fast-approaching summer boating season. To help you ensure that your boat is in the best possible shape when it's time to kick summer boating into full throttle, we've collected our best mid-season boating tips right here.
Clean up and get your boat shipshape
Boating can already be a messy business, but it's especially true if you're a fishing enthusiast. All that fish blood, entrails and small offcuts from pieces of bait can stink if not properly cleaned off on a regular basis. Even if you're not fishing, all kinds of dirt, grime, salt, mold and algae can develop on surfaces ranging from your upholstery to your steel and fiberglass surfaces.
A clean boat not only smells better but will also look better for longer and even last longer than one that is filthy, moldy and neglected.
So, with the busy summer boating season coming, now is a great time to get the cleaning materials out and get your boat looking, feeling and smelling shipshape. If you have the right equipment, you may even want to give your gelcoat a polish with a protective wax or similar compound to protect it against UV damage for the coming season. Your decks can be washed with a mild detergent and while you're down on the deck, remember to clean your fish lockers and other hatches, too.
Don't forget to give your canvas covers a good clean, too.
Inspect your engines and props
Fortunately, this is relatively straightforward on an outboard-powered boat.
Obviously, you can start with all of your usual fluid checks, but then extend it to checking for any visible signs of wear or potential problems.
Check the number of hours on each engine and reference the manufacturer's owner's manual for regularly scheduled maintenance due at certain intervals.
Next, inspect your fuel system for leaks or damage, paying particular attention to fuel hoses and connections. A damaged fuel hose would be softer than usual and brittle or even cracking. A hose meeting any of those criteria should be replaced immediately.
Finally, be sure to inspect the propellors for dents and nicks. This is also something you should be doing on a regular basis, but life is busy and perhaps this is the reminder that you needed!
Inspect your electrical system
The electrical system is the unsung hero of any boat. It's the least visible but possibly most important aspect of life aboard, so we want to always ensure that our electrical system is functioning correctly.
To ensure that your electrical system is ready for summer, start by inspecting your batteries. You want to look at all of the terminals where you'll be checking for signs of corrosion or rust. Corroded connections are a serious danger, so we always want to ensure that our connections at the batteries and other systems are safe and clean.
Meanwhile, ensure that your batteries are fully charged. You can test this with a voltmeter. Batteries that aren't holding sufficient charge may need to be replaced.
Please also test any items that would be considered necessary in an emergency (horn, bilge pumps, etc.) And be sure to address any alarms that may appear in the engine diagnostics.
Also, test all of your navigational lights to ensure that they're fully operational. Replace bulbs or fittings where needed.
Ultimately though, if you have any concerns about the state of your electrical system, the best solution is to contact a qualified technician who can carry out a professional inspection.
Check your emergency kit
We highly recommend that every boat should have a ditch bag. This is a pre-packed bag containing emergency signaling equipment and survival kit. A ditch bag should be packed somewhere near your life raft or life jackets, allowing you to grab it quickly without having to re-enter your vessel during an emergency.
The equipment inside your ditch bag should be regularly inspected to ensure that it's all in working order and ready to use should the need ever arise.
When inspecting your ditch bag equipment, pay special attention to the expiration dates of all of its contents. Flares, smoke grenades and similar devices all have expiration dates that should be carefully monitored. Expired items must be immediately replaced.
Check the batteries in your EPIRB, marine radio and any other electronic devices you've packed in to ensure that everything is in working order.
Refill any medical supplies in your first aid kit and check for expiration dates of your medication, too. Replace expired products immediately.
Also, inspect your life jackets. Ensure that they're all in good working condition and not threadbare or moldy.
Lastly, inspect any fire extinguishers you might have onboard. These often require an annual service, so if you're behind on those, ensure that gets done. If a fire extinguisher has been partially used, get it recharged.
Get into the galley
Now move on to the wet bar or galley. Check all of the relevant connections around cooking equipment. Once again, replace cracked or brittle hoses and check that everything is in working condition.
Take this opportunity to clean any fridges, coolers and ice makers onboard to ensure that they're ship shape and ready to keep you and your beverages cool in those long summer days.
Conclusion
With summer around the corner now, it's time to start making sure that your boat is ready for the busy summer boating season. In this article, we've looked at some of the essential jobs you can do to help your boat deliver a summer season full of the best memories on the water.
And if you have been storing your boat out of the water, make sure to re-install the garboard drain plug prior to splashing the boat in the water!
If you enjoyed this content, be sure to check out the rest of our blogs for lots more just like it!